Show your blog some love,
and your dream clients will too
Blogging is an excellent way to establish your expertise, share your ideas, and connect with people who need what you offer.
But it can be a bit daunting, especially if your writing experience is mostly corporate, academic, or private (big ups to all the journallers).
Now you're the writer, editor AND publisher. That can feel like too much power—especially in the beginning.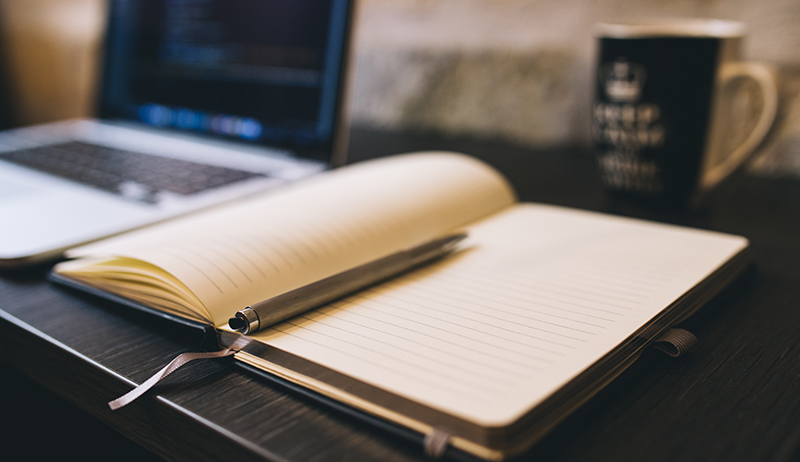 You want to choose subjects that appeal to your ideal clients and lead them towards a sale. And you're also trying to write in a conversational tone, sprinkle in personal anecdotes without over-sharing, and avoid hideous grammar mistakes.
All that pressure can leave you procrastinating, revising a bazillion times, or publishing posts you don't actually want anyone to read.
And when nobody shares or comments…you think, "Ah-ha! Just what I thought! It's terrible."
No. It isn't terrible. You're just finding your sea legs, sailor.
And you can make it happen faster.
Boost your blog with strategy, feedback, and support
My Blog Coaching package for small business owners who already have a website up and running, but want to strengthen their writing skills and connect with a broader (yet targeted) audience.
As a writing coach, former journalist and happy blogger, I can help you become a better writer, faster.
We'll start by getting clear on your ideal people and the subjects that will encourage, support and inspire them…while leading them to your business.
Drawing on your expertise and experience, we'll co-create headlines and outlines for six blog posts—enough to give your blog a massive reboot (or a wonderfully muscular sprint out of the gate).
You'll write your posts and send them to me by a weekly deadline for review and editing. And I'm not just here to make you sound pretty (though I will!): I'm passionate about asking you questions instead of taking over, and explaining any changes so you can learn and grow.
If/when you're ready, we can also seek out some guest posting opportunities to help you reach new audiences and build authority, credibility and influence.
Before you know it, you'll be writing with a newfound ease, connecting with more readers, getting more shares, and sparking a genuine dialogue with your people.
And as your confidence grows, so will the possibilities for your writing life, with bigger projects suddenly within reach.
My Blog Coaching package includes:
One intensive strategy session (90 minutes)
Offline edits of six individual blog posts (one/week for six weeks)*
Deadlines!
One check-up session to talk writing and refine strategy (90 minutes)
*If you don't plan to publish one blog post a week, you can bank some of these posts for later—bonus!
Your investment: $675
Write your way into your ideal clients' hearts.
You're ready.
No more holding back.