As a solo entrepreneur or service provider, you care deeply about your clients and your message. As a result, you might be a little obsessed with getting your copy right…and writing yourself into a big ole knot.
Truth is, you aren't sure how to write your website copy without:
Sounding too formal, academic or silly…
Rambling on until you've accidentally written a memoir…
Eating an entire Deep N' Delicious cake out of stress…
Or dumbing down your powerful message.
Perhaps you've lost perspective on what needs to be included. You're too immersed in your work and your industry.
Maybe you know your copy isn't persuasive enough. If it doesn't convert, all the time and money you spent on your website will be wasted…along with your dreams of growing your business.
But you cringe at the idea of following cheesy formulas that will leave you sounding like everybody else.
Me too.
As a story strategist and writing coach who helps smart, ethical business owners attract their dream clients, here's what I believe:
You already have everything it takes to get noticed online.
A passion for improving people's lives, and the skills and experience to go with it.
A compelling, human story, and a big message to share.
A voice, and excellent taste.
Your business will thrive when you let that natural goodness rise to the top.
For biz owners who enjoy writing—but need help nailing their copy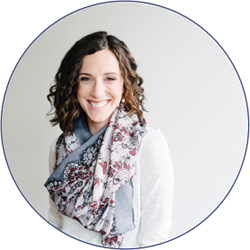 My 30-day Copy Support package is for service-based small business owners who care deeply about what they do and want their websites to reflect their true vision and voice.
We'll work together page-by-page through the process of writing or revising your website copy. I'll be with you every step of the way, making sure your words are clear, powerful and on-brand.
In 30 days, you'll have a website's worth of compelling, original copy that will make your prospects excited to work with you, including (depending on your needs):
your About page
your Home page
your Work With Me or Services page
bits and bobs including Contact and Opt-In copy
an opt-in freebie to grow your email list
Most importantly, you'll improve your copywriting skills, gain confidence, and position yourself to continue growing your business through helpful, compelling content.
Write your copy with my support (how it works):
We meet for four 90-minute sessions via Skype + Google Docs (once a week/four weeks). We'll dig deep to get clear on your key messages and the best way to use them to meet your business objectives. I'm a great listener and asker-of-questions; my clients tell me these sessions feel like therapy…an unintended side benefit!
We create made-for-you-and-your-business outlines. We'll figure out how to shape your copy so it grabs and holds your reader's attention. This is a clear, actionable plan made for YOU, with key messages baked right in—so you can write without stress, doubt or that icky copycat feeling.
We set deadlines to ensure things move merrily along (accountability is queen!).
You write.
I edit your copy between sessions, making sure you hit all the right notes, avoid any embarrassing grammar mistakes, and sound like the brilliant, insightful human that you are.
You publish your dazzling new copy, share your website with confidence, and take on the world!
Frequently asked questions
Who is this package best suited for?
Service-based small business owners who already have a business or a clear picture of the business they're building, including their services. Smart, kind people who enjoy writing, love the idea of working collaboratively with a professional writer, and want to invest in their writing skills.
Who is it not for?
Folks who hate writing and want someone to write their website copy for them, with as little involvement from them as possible. Anyone who doesn't need (or want) their website to be an essential part of their sales process.
Why is this a good investment?
Your website copy influences every single interaction you have with potential clients. If it falls flat, your business will too. This is an opportunity to bring in a pro who will walk you step-by-step through the process. Instead of throwing everything at the wall to see what sticks, we'll combine our knowledge and skills to make sure every word on your site connects with the people you long to serve.
I only take four Copy Support clients a month to make sure you get the attention you deserve.
What about hiring a copywriter instead?
If you were to hire a copywriter to write your site, it'd be a $1,500 to $5,000 investment. And after that, there's no way of knowing your copy will actually sound like you: someone will literally be putting words in your mouth. With my Copy Support, you have complete control over your message, but we'll make it much more powerful than you'd be able to on your own.
Writing is the #1 skill you need to grow a community around your message and bring in a steady stream of clients (Marie Forleo said it herself). My opinion? Don't waste time and money getting someone else to do it for you: dive right in. By strengthening your skills, it'll be easier for you to update or add to your website copy in the future (when your business shifts or changes), and to grow your business through powerful content including blog posts and e-books.
Do you have a payment plan?
I sure do. I'd be happy to tell you about it in our discovery call.
Why does it take 30 days? Can we do this faster?
I know you might be in a hurry to get your website fixed or finished—I've been there! But 30 days is actually pretty fast. That gives us time to work on your message, story, and voice, and move methodically page-by-page through your website, making everything powerful, clear and consistent. You don't want to rush this important work. Trust me on this.
I have a big website. Can I book you for 60 days instead of 30?
Absolutely, as long as I have the availability. This package is for a basic website with a limited number of pages. If you are building or revamping a bigger website, or if you'll have several services and/or product pages, we'll need more time together.
What time zone are you in?
Pacific, baby! I work with clients between the hours of 10 a.m. and 5 p.m. Pacific Time. It's entirely possible for us to work together if you live in Europe or Australia/New Zealand (though it might be evening or early morning for you).
Your investment:
30 days of one-on-one Copy Support = $995 USD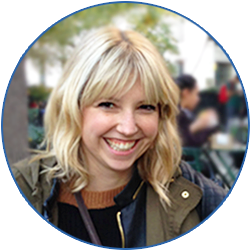 "Totally worth the investment! Nicole is inspiring and such a joy to work with. She helped me pull out my main message and kept me accountable while writing my copy, which was HUGE. I learned how to structure my copy, and began to develop a writing process and navigate feelings of uncertainty about putting myself out there, which is a huge relief. A million thank yous!"
– Erica Mundy, holistic nutrition consultant, Montreal, Canada
Your first step
Book a time to chat with me about your business, your website and your dreams. It's free and you're under absolutely no obligation to commit.