Writers live twice."

– Natalie Goldberg
I've had at least seventeen lives and counting.
Some in the world, and many others on the page. And I have loved them all.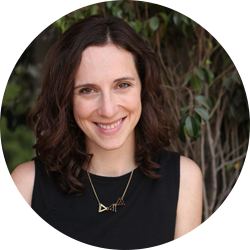 As a writing coach, strategist and editor, I work with independent folks who dare to live differently. They're coaches, consultants, health practitioners with creative streaks and aspiring writers with day jobs. Sometimes they're gainfully unemployed and by unemployed I mean you couldn't pay them enough to go back to the corporate world.
I help these smart, kind people write website copy, blog posts and other marketing projects they're proud to stand behind. Projects that connect with their right people. Projects that give them that little belly-flip of excitement that means: "I refuse to let life happen to me. I am happening to life."
I also write, of course.
My professional writing background…
Writing is my religion and the only way I've ever made a living. I built my business after working as a journalist and feature writer at Canada's largest daily newspaper, in marketing and publicity for Toronto's finest literary festival and as a media trainer at a university in Africa. I'm a stickler for clarity, grammar and style, but I'm also passionate about creating a fun, stress-free writing practice. (And know perfect is impossible.)
I have a master's degree in journalism, an undergraduate degree in English and I'm currently working on an MFA in Creative Writing at the University of British Columbia. My work has been published or is forthcoming in Wigleaf, Joyland, The Pinch, Prairie Fire, The Jellyfish Review and carte blanche. I once edited a delicious little book about women and food called EAT IT. I teach creative writing in the online school Story is a State of Mind.
Storytelling lightning round:
My last name (Baute) is Anglicized Flemish, not French. Think "howdy" or "rowdy" and you'll come up close.
Isabel Myers-Briggs tells me I'm a feelings-first intuitive introvert who likes a little order in her life. She's right.
I've lived all over the world, with stops in Accra, Ghana, and New Delhi, India. I currently find myself in Hong Kong.
My number one piece of advice for getting unstuck is writing by hand in a notebook. Try it!
Read some of my writing
My latest fiction and creative nonfiction